Another good 60s London piece.
The Great Wen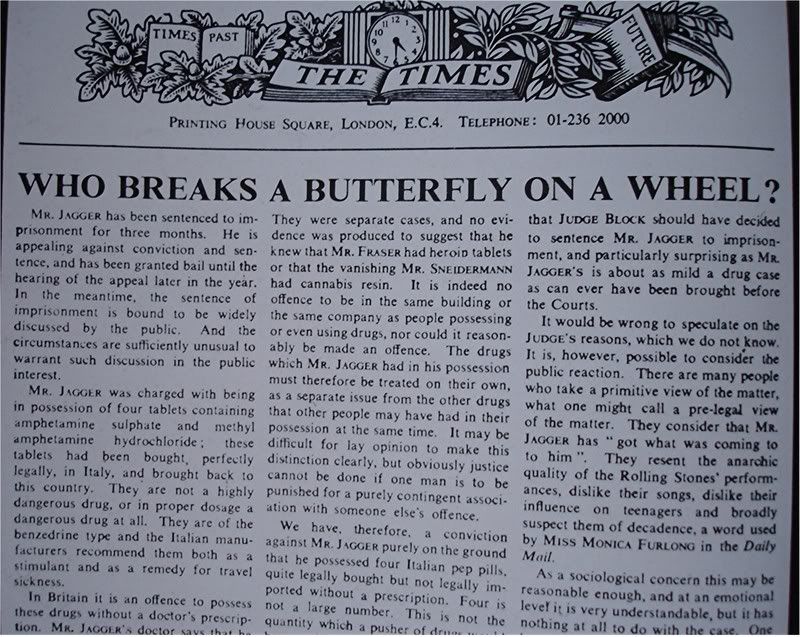 I've often thought that when William Rees-Mogg wrote his famous editorial in the wake of the Redlands court case, the butterfly was not so much Mick Jagger or Keith Richards but the third party in that sorry affair. Art dealer Robert Fraser was convicted alongside the Rolling Stones for possession, but while Richards and Jagger were spared prison partly thanks to the Times editorial, Fraser pleaded guilt and was sent to Wormwood Scrubs. It's difficult now to think of Richards and Jagger as butterflies; Fraser was the one that got left behind to get broken.
Some of letters and telegrams Fraser received and sent while during his four months at the Scrubs feature in the Pace Gallery's superb exhibition, A Strong Sweet Smell Of Incense, which runs until 28th March. The title comes from Richard Hamilton's collage, created as a response to the Redlands bust.
It is displayed alongside one…
View original post 698 more words